Explore Dusseldorf City of Germany
Dusseldorf is centre city of North Rhine-Westphalia and is center economic of western of Germany(also Koln and Ruhr area). Dusseldorf locate along Rhine river and is one of main center of rural of Ruhr. Rural Rhine-Ruhr have 10 million people. Dusseldorf is one of busines international and center finance and famous about fashion and business exhibition.
Take A Stroll By Rhine River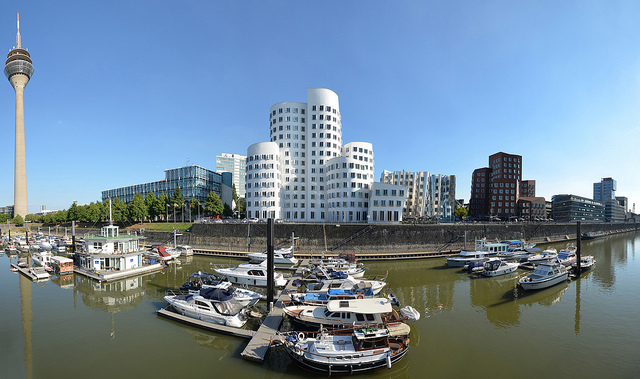 Take a leisurely walk along the Rhine embankment promenade, one of the most beautiful esplanades, and a perfect spot for photos with the scenic view.
To get a 360° view of Rhine River and its surroundings, you can go up to the observation deck of the Rhine Tower (Rheinturm).
Discover Altstadt The "Old Town"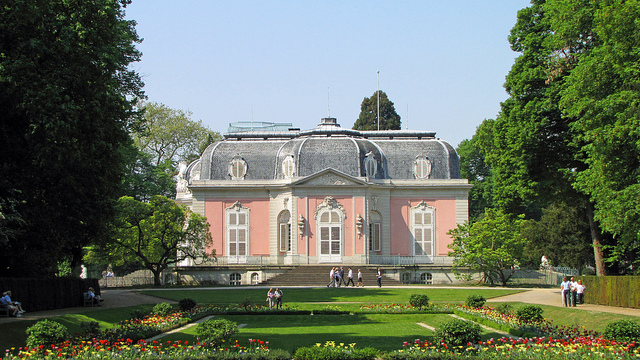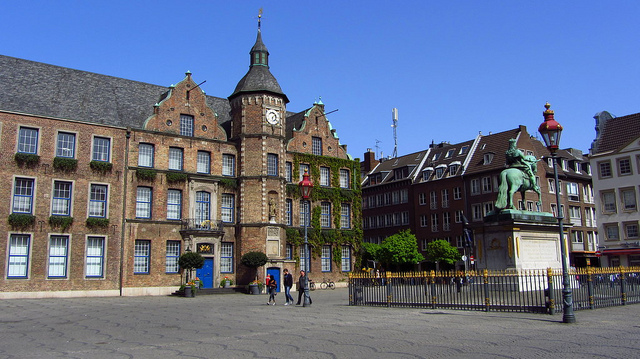 Drink to your heart's content with the special brew – Altbier, made using an old traditional recipe, at the "Old Town" which boasts of over 260 bars. Each establishment's bar counter connects to the one next door making it the longest bar in the world.
Visit St Lambertus Church – built in the 14th century, probably the oldest building in the city, making it a big contrast to the surrounding modern architectures. Easily recognized by its distinctive twisted steeple and not to miss the pleasant music from its pipe organ.
The focal point of the Old Town is the Marktplatz where you'll find the imposing Town Hall (Rathaus) and a large equestrian statue of Elector John William II erected in 1711.
Located in the centre of the town, the renowned Stadterhebungs monument, was built in 1988 to commemorate the award of municipal rights to Dusseldorf. Take time to appreciate the meticulous details of this bronze sculpture.
Enjoy Dusseldorf beer
Famous with special fragrant of typical beer of the city and tourists will easy to find attractive beer at any bar here, or come to visit factory beer or Zum Schlussel bar, at Bolkerstrasse in centre old town. Made by traditional beer Original Schlussel consist over 170 years. It's serviced direct from box wood on the store.
Shop At The Konigsallee – World Famous Boulevard
Used to be an "Avenue outside the city", Konigsallee is located in the centre of the city and is a hallmark of Düsseldorf today. This place is well known both the landscaped canal that runs along its center, as well as for the fashion showrooms and luxury retail stores located along its sides. Nicknamed Kö by the locals, the Königsallee is by far Germany's busiest, upscale shopping street.
Go Café-Hopping In Dusseldorf
Walking down the streets of Dusseldorf, the local café culture is hard to miss. Dusseldorf cafes offer a selection of homemade pastries and chocolates to satisfy your sweet tooth, and also home-style meals. Don't forget to add café-hopping into your itinerary!
Đến thăm Dusseldorf Remise cổ điển Visit Classic Remise Dusseldorf
The Classic Remise Düsseldorf is in an old onroundhouse converted to house classic cars, shops & a restaurant with a beer garden. This industrial architect is the second classic car center worldwide. With a combination of current and historic classic vehicles, this place will gurantee a unique automotive experience. For vintage car lovers, its a must to visit this place!
Experience Carnivals in Dusseldorf
Düsseldorf is one of the fortresses of the Rhineland Carnival. More than 300 carnival sessions and costume balls are celebrated in the state capital between 'Hoppeditz Awakening' 11 November 2016 (11.11) and Ash Wednesday on 1 March 2017. Carnival fans can enjoy the fair in the metropolis on the banks of the Rhine when the season kicks off– be there when the party starts on 11.11 at 11.11 a.m.
Enjoy newest destination direct flight to Dusseldorf
of Singapore Airlines.
Starting 21 July 2016, we offer three non-stop flights weekly to Dusseldorf.
(Mon, Thu, Sat / every week)
Fare from: 750 USD + taxes / Roundtrip exclude taxes and fees
* Departure from Hồ Chí Minh
* Sale period 01/07 - 15/08/2016
* Travel period to Dusseldorf from 21/07 - 30/09/2016
Book now at Easybooking.vn or contact Hotline 19002068 - 0966002068 with genuine fare.